DVD

BLU-RAY

CD

TV

DISTRIBUTION

PRESS

LABEL

NEWSLETTER

JOBS
SEARCH

SAMSON ET DALILA
Camille Saint-Saëns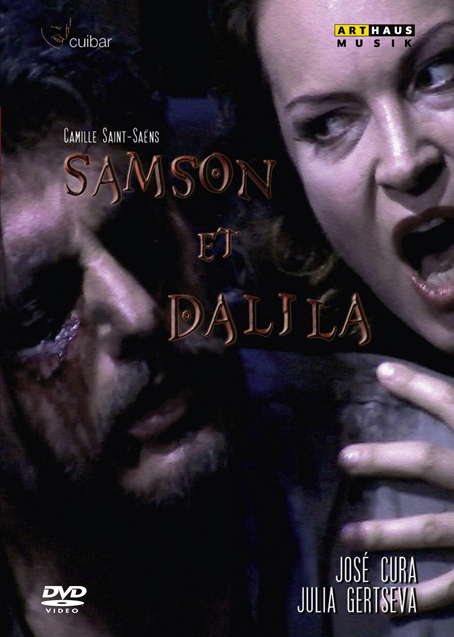 Camille Saint-Saëns
SAMSON ET DALILA
2010
Soloists:
José Cura, Julia Gertseva, Stefan Stoll
Orchestra, Chorus:
Chor und Orchester des Badischen Staatstheaters Karlsruhe
Conductor:
Jochem Hochstenbach
Director:
José Cura
In this saga of hatred and holy war, of power and desire, there is no victor and no truth. The god-like is diminished, power restricted, taboos are broken, love betrayed. Only the composer can afford uninterrupted pathos in the wonderful duet of Samson and Dalila in the second act, which misleads us to believe in a moving story of love. Perhaps it truly is. The story of Samson is contradictory, it is human. Camille Saint-Saëns completed the work in 1876, but was only able to bring about its first performance in 1877 through the mediation of his friend Franz Liszt – with pre-eminent success – in Weimar. In France, where the elements of oratorio and the influence of Wagner were not well received, the first performance would not follow for another 13 years. "Samson et Dalila" ranks among the masterpieces of 19th century French Opera - and among the showpieces favored by the Argentine tenor José Cura. In the recorded production he saw himself celebrated on stage as a unified three-in-one: eponymous hero, director and stage designer.
Label:
Arthaus Musik
Genre:
Oper
Running Time:
125
Picture Format:
16:9
Sound Format:
PCM Stereo / Dolby Digital 5.1
Number of Discs:
1
Region:
0
Languages:
FR
Subtitle Languages:
GB, DE, FR, IT, ES, KOR
EAN:
0807280163193
UPC:
807280163193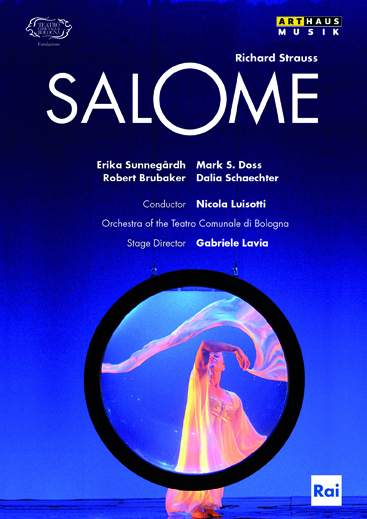 Richard Strauss
Oscar Wilde describes his "Salomé" as containing "refrains whose recurring motifs make it so like a piece of music and bind it together as a ballad." In his opera adaptation of Wilde's play, the backbone of Richard Strauss' opulent setting is a series of densely woven leitmotifs, which elaborate the relationship between Herodias'(...)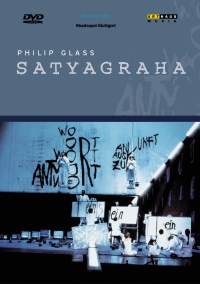 Philipp Glass
The preocupation of the composer of "minimal music", Philip Glass, with Indian music and his interest in Gandhi began in 1966 during his first visit to India where he met Ravi Shankar. Since then, the rhythmic figures of Indian music have exercised a significant influence on his music which has a strong meditative and almost hypnotic effect(...)