DVD

BLU-RAY

CD

TV

DISTRIBUTION

PRESS

LABEL

NEWSLETTER

JOBS
SEARCH

MONTEVERDI CYCLE
Claudio Monteverdi, Elena Kats-Chernin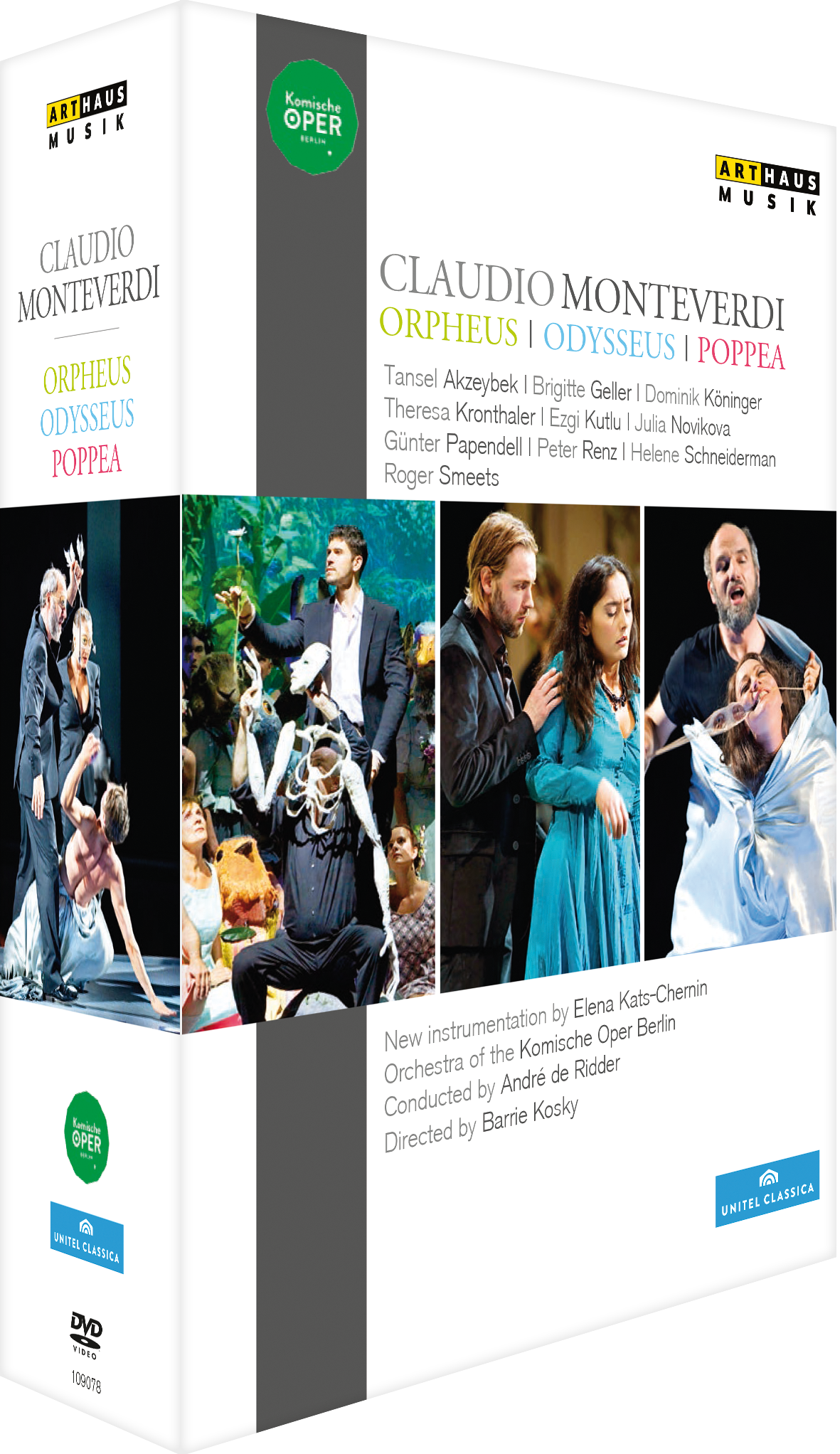 Claudio Monteverdi, Elena Kats-Chernin
MONTEVERDI CYCLE
Komische Oper Berlin, 2013
Soloists:
Günter Papendell, Ezgi Kutlu, Tansel Akzeybek, Peter Renz, Mirka Wagner, Adrian Strooper, Christiane Oertel, Thomas Michael Allen, Jens Larsen, Christoph Späth, Tom Erik Lie, Karolina Gumos, Annelie Sophie Müller
Orchestra, Chorus:
Orchestra and Chorus of the Komische Oper Berlin
Conductor:
André de Ridder
Director:
Barrie Kosky
Location:
Komische Oper Berlin
Monteverdi's operas are rightly considered as the fi rst masterpieces in opera history. Much like DNA, they contain all characteristics of today's opera, 400 years later. Elena Kats-Chernin, a successful international composer from Tashkent, used Monteverdi's musical material, even though it barely contains any concrete orchestration details, and has provided a new and idiosyncratic instrumentation. Similar to what Monteverdi did in his time, Kats-Chernin incorporates various styles, from Jazz, Klezmer, to Tango and Ragtime into her style. This new creation of Monteverdi's opera uses the traditional orchestral instrumentation, and adds exotic instruments from Eastern Europe, the Middle East and Western Africa. Strong, comic, enthralling, stark and sensitive images, with which Barrie Kosky fascinates the audience, stirring them to raucous applause.
Label:
Arthaus Musik
Genre:
Oper
Running Time:
462
Picture Format:
16:9
Sound Format:
PCM Stereo / Dolby Digital 5.1
Number of Discs:
5
Region:
0
Languages:
DE
Subtitle Languages:
DE, GB, FR, TR
EAN:
0807280907896
UPC:
807280907896
Blu-ray:
109127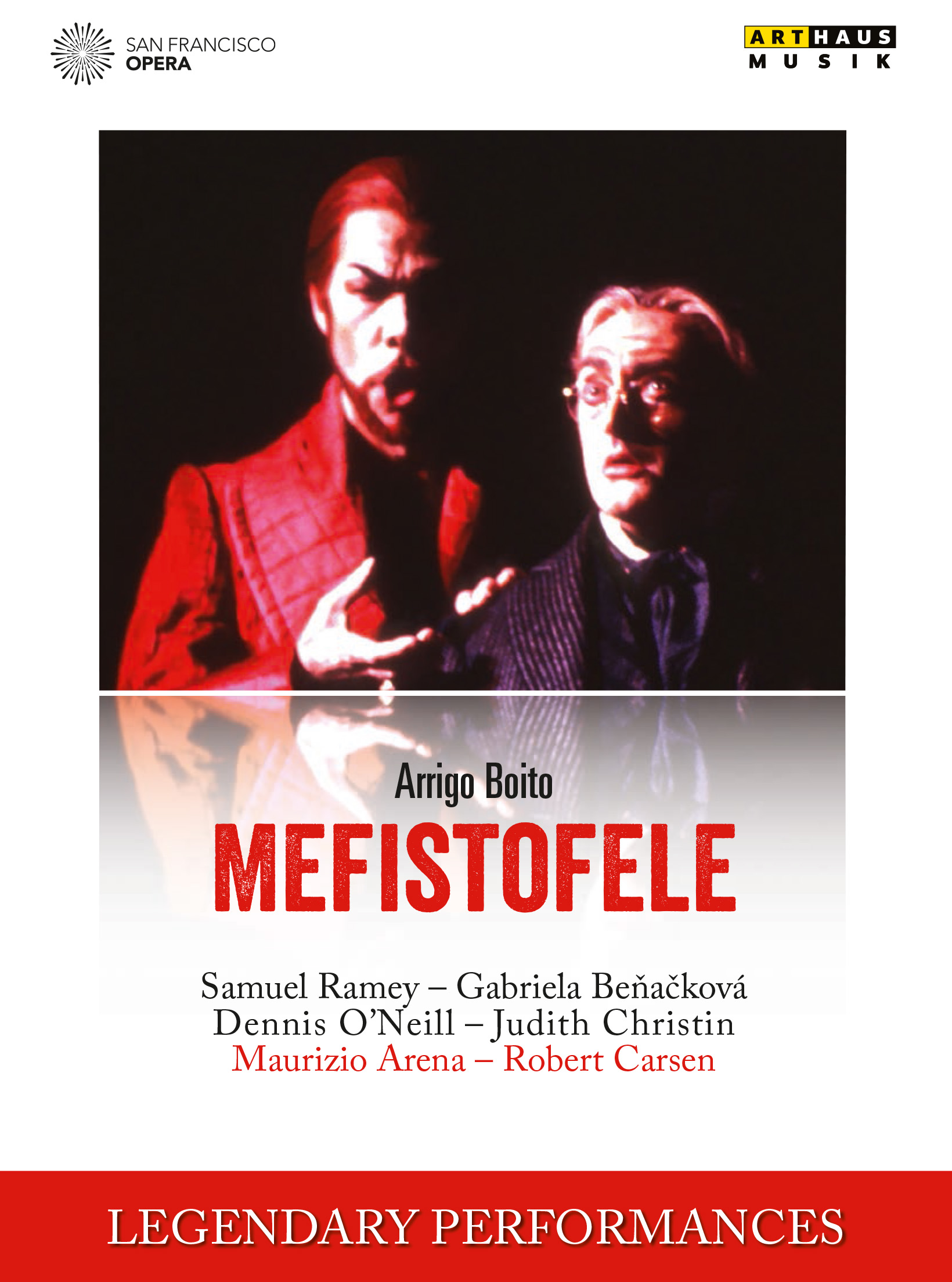 Arrigo Boito
Arrigo Boito's treatment of the Faust legend is imaginative yet also faithful to Goethe's original conception, and the score is memorable for its rich orchestral sounds, beautifully punctuated with lyrical passages and choral interludes. Robert Carsen's sumptuous, post-modern production of Mefistofele is a gloriously decadent and(...)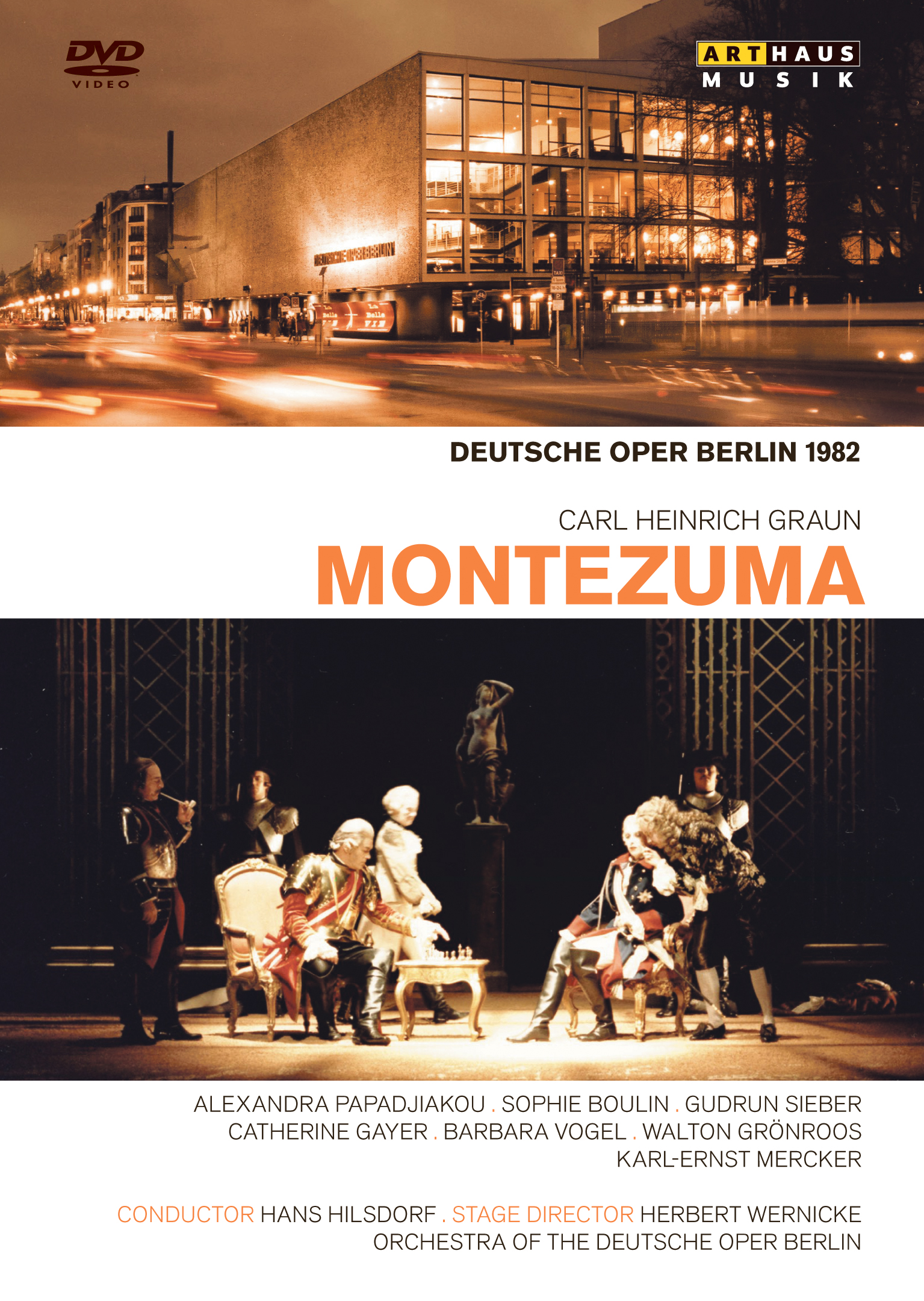 Carl Heinrich Graun
Carl Heinrich Graun (1704–1759) wrote a total of 27 operas for the Berlin court and not least for Frederick II. In 1742 his "Cleopatra e Cesare" was performed at the opening of the "Haus Unter den Linden", and in 1755 he wrote his most impressive work – "Montezuma". The opera tells the tragic story of the last ruler of the(...)