MARIA STUARDA
Gaetano Donizetti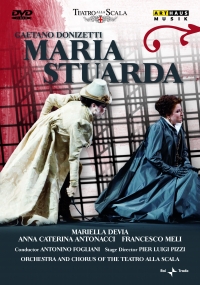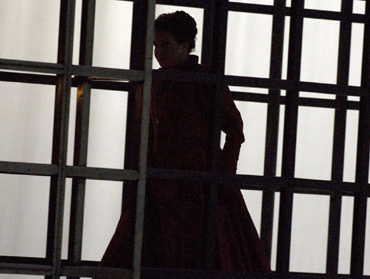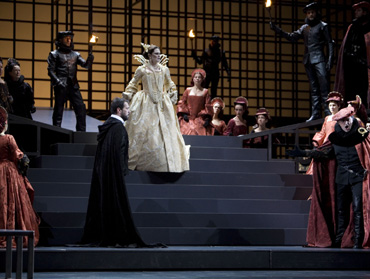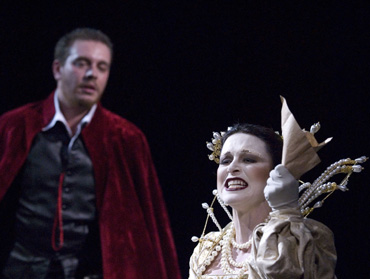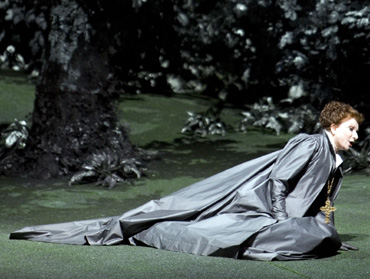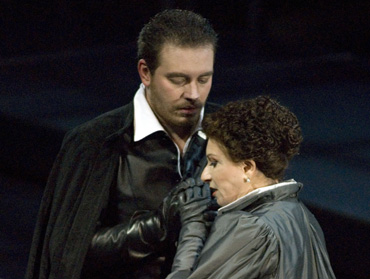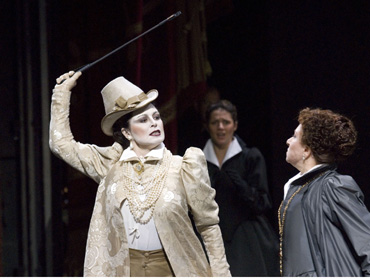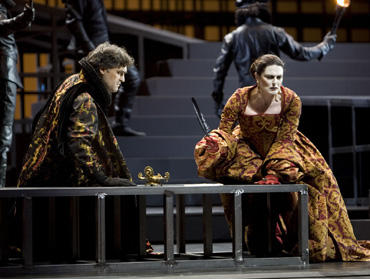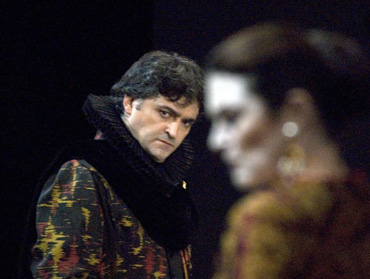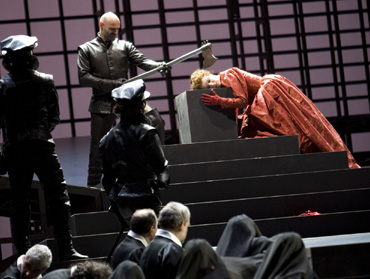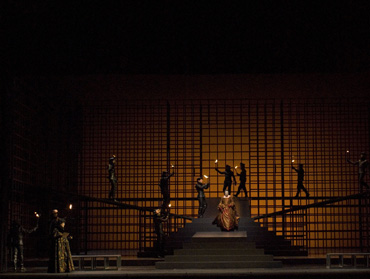 Gaetano Donizetti
MARIA STUARDA
2008
Soloists:
Anna Caterina Antonacci, Mariella Devia, Francesco Meli
Orchestra, Chorus:
Corpo di Ballo e Orchestra del Teatro alla Scala
Conductor:
Antonio Fogliani
Director:
Pier Luigi Pizzi
Two queens on one island. A recipe for disaster. Especially as both have a legitimate claim to the other's throne. They are, after all, related… So the power politics are the name of the game. And, for reasons of state, one of the heads that wears a crown has to roll. Maria Stuarda was laid to rest for more than a hundred years, finally being revived in 1958 in Bergamo under conductor Oliviero de Fabritiis. However the real breakthrough for the opera fi nally came with Giorgio de Lullo's Florentine production for the Maggio Musicale in 1967 (with set design and costumes by Pier Luigi Pizzi, director, set designer and costume designer at La Scala in 2008). As the two queens, Leyla Gencer and Shirley Verrett, set the vocal standards. Since then, the triumph of Maria Stuarda has been unstoppable. Various top interpreters have taken on the vocal and acting challenges of the main roles, including Montserrat Caballé, Beverly Sills, Janet Baker, Rosalind Plowright, Joan Sutherland, Huguette Tourangeau, Maria Chiara, Edita Gruberova and Agnes Baltsa. Mariella Devia as Maria and Anna Caterina Antonacci as Elisabetta have now also added their names to this illustrious list.
Label:
Arthaus Musik
Genre:
Oper
Running Time:
151
Picture Format:
16:9
Sound Format:
PCM Stereo / Dolby Digital 5.1
Number of Discs:
1
Region:
0
Subtitle Languages:
GB, DE, FR, ES, IT
EAN:
0807280136197
UPC:
807280136197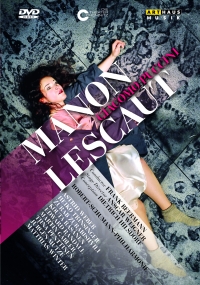 Giacomo Puccini
Manon Lescaut, Puccini's first major success, is a work of impassioned emotions based on the 18th-century novel by Abbé Prévost, depicting the doomed infatuation of Chevalier des Grieux for beautiful, fun-loving Manon. Puccini clothes the story in warmly passionate music that makes a direct appeal to the listener's emotions.(...)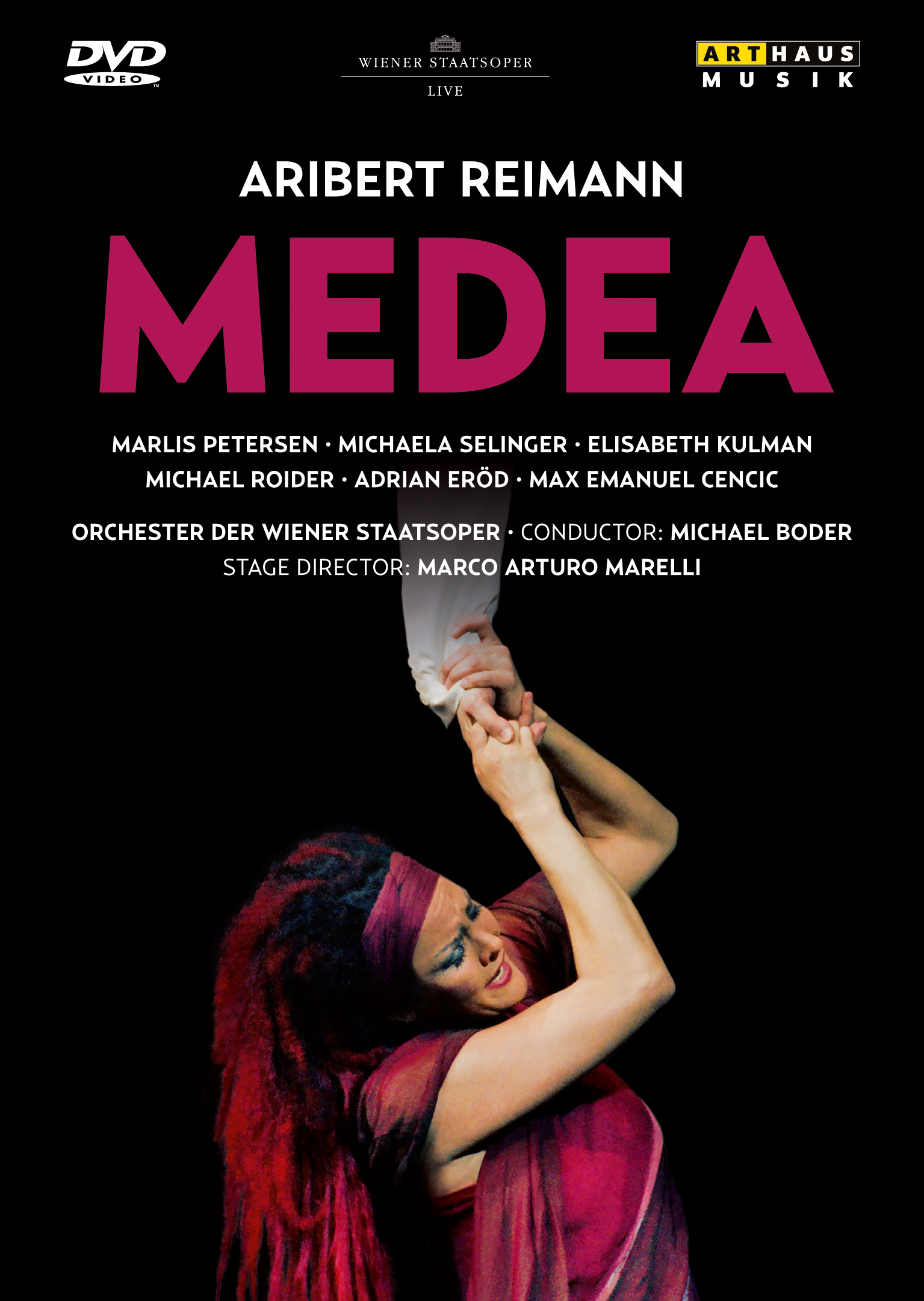 Aribert Reimann
Aribert Reimann is one of the world's most important living composers. His works are performed regularly all over the world. Now comes his latest opera - Medea. Roughly 30 authors have written works based on this ancient myth but it was the play by Franz Grillparzer which inspired Reimann most: »In no other version is it made so brutally clear that Medea(...)