DVD

BLU-RAY

CD

TV

DISTRIBUTION

PRESS

LABEL

NEWSLETTER

JOBS
SEARCH

DAS LABYRINTH - DER ZAUBERFLÖTE ZWEYTER THEIL
Peter von Winter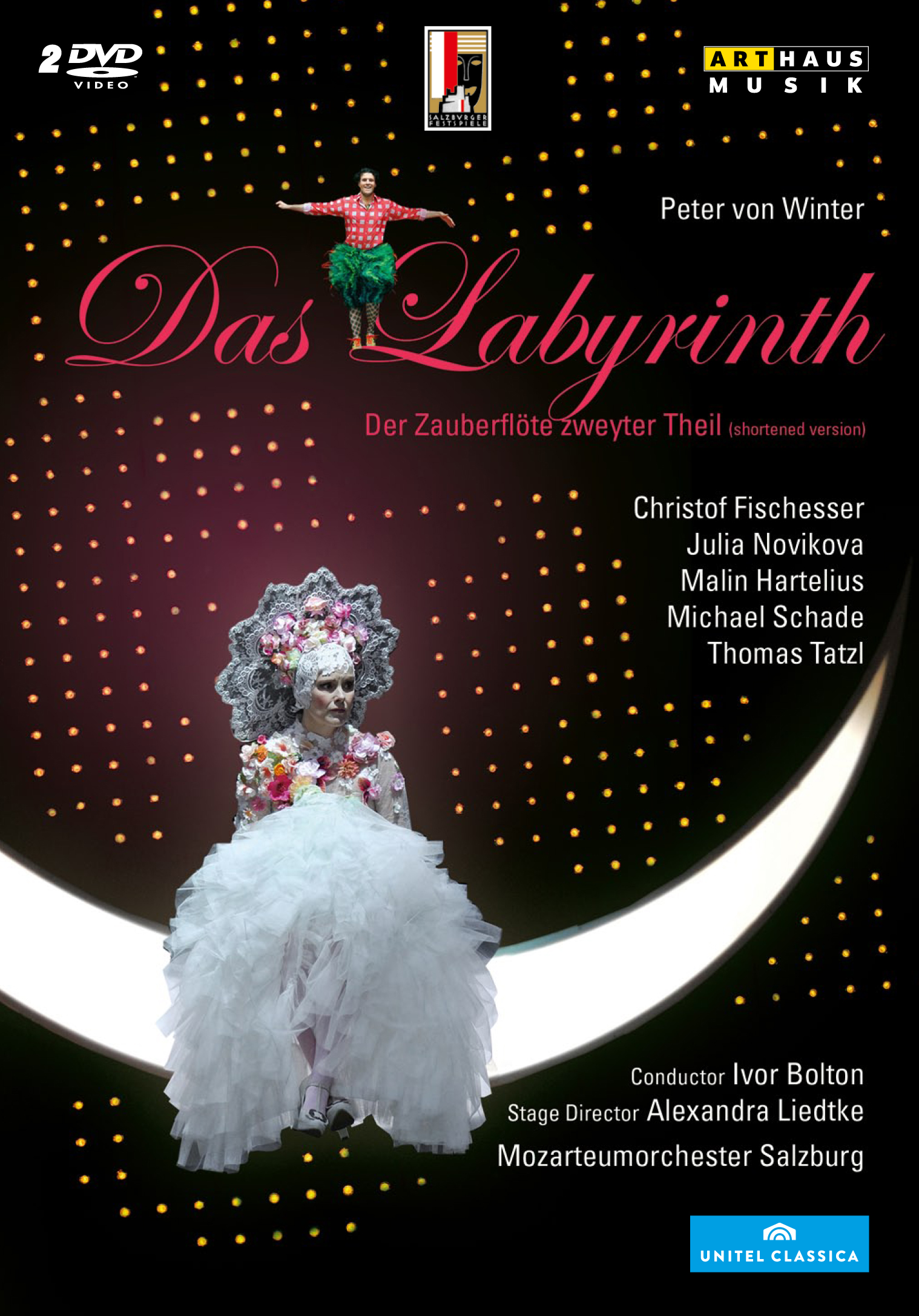 Peter von Winter
DAS LABYRINTH - DER ZAUBERFLÖTE ZWEYTER THEIL
2012
Soloists:
Christof Fischesser, Julia Novikova, Malin Hartelius
Orchestra, Chorus:
Mozarteumorchester, Münchener Bach-Chor
Conductor:
Ivor Bolton
Director:
Alexandra Liedtke
We are all familiar with Mozart's "Die Zauberflöte" ("The Magic Flute") to the libretto by Emanuel Schikaneder (1751–1812). It is not widely known however that Schikaneder wrote a sequel to "The Magic Flute", which his friend Peter von Winter (1754–1825) set to music. 2012 the Salzburg Festival presented this operatic rarity in the form of a glittering fairy-tale opera full of magical events. The happy couple Pamina and Tamino have to master trials and tribulations, like the separation by Sarastro in order to wander through an underground labyrinth and the continuing machinations of the Queen of the Night. Well-loved Papageno – who reunites with his parents and finally marries his Papagena – helps Tamino and Pamina in their efforts to reach a happy ending. The Salzburg production by young director Alexandra Liedtke features a number of star soloists with Christof Fischesser as Sarastro and Malin Hartelius and Michael Schade as the lovers Pamina and Tamino. Newcomer Thomas Tatzl gives a charming Papageno, who leads us through the story and is always good for an adventure. Ivor Bolton conducts his Salzburg Mozarteum Orchestra energetically, smoothly and elegantly, bringing out the best in Peter von Winter's charming score with its cleverly interwoven allusions to Mozart. His compositions partly marked the transition between Mozart and Carl Maria von Weber in the development in German opera.
Label:
Arthaus Musik
Genre:
Oper
Running Time:
158
Picture Format:
16:9
Sound Format:
PCM Stereo / Dolby Digital 5.1
Number of Discs:
2
Region:
0
Languages:
DE
Subtitle Languages:
DE, GB, FR, IT, ES, KOR
EAN:
0807280167795
UPC:
807280167795
Blu-ray:
108076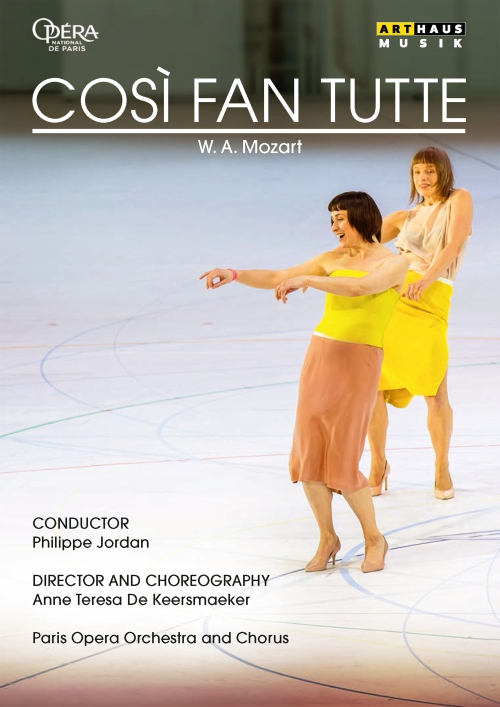 Wolfgang Amadeus Mozart
The direction of Così fan tutte has been entrusted to the choreographer Anne Teresa De Keersmaeker who has chosen to embody each of the characters through both a singer and a dancer. From the preconceived notion of constant and eternal love, the lovers shift progressively towards the more complex realisation that feelings of love are more akin to(...)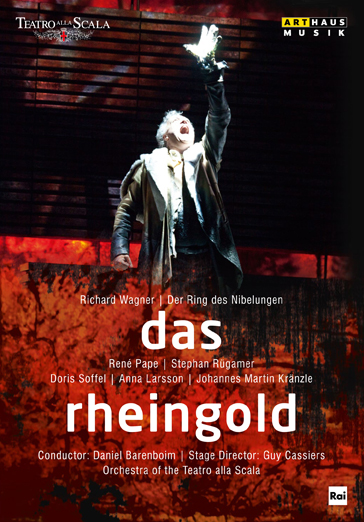 Richard Wagner
The La Scala "Rheingold" in May 2010 inaugurated Guy Cassiers "Ring"-Cycle and introduces a completely new paradigm to this work. While before him Patrice Chéreau had laid his focus on a historical analysis from 1870 to 1930 Germany, Guy Cassiers' "Ring" unfolds "from our own present-day moment; it [takes] place in 'the(...)