DVD

BLU-RAY

CD

TV

DISTRIBUTION

PRESS

LABEL

NEWSLETTER

JOBS
SEARCH

COSÌ FAN TUTTE
Wolfgang Amadeus Mozart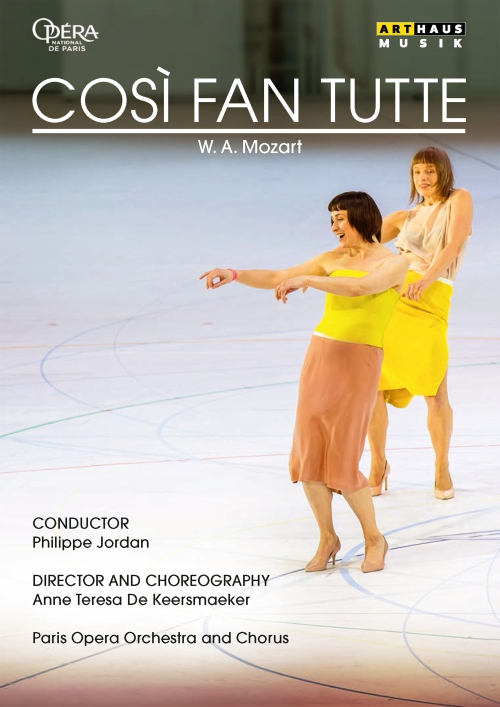 Wolfgang Amadeus Mozart
COSÌ FAN TUTTE
2017
Soloists:
Jacquelyn Wagner, danced by Cynthia Loemij (Fiordiligi), Michèle Losier, danced by Samantha Van Wissen (Dorabella), Frédéric Antoun, danced by Julien Monty (Ferrando), Philippe Sly, danced by Michaël Pomero (Guglielmo), Paulo Szot, danced by Boštjan Antončič (Don Alfonso), Ginger Costa-Jackson, danced by Marie Goudot (Despina)
Orchestra, Chorus:
Paris Opera Orchestra and Chorus
Conductor:
Philippe Jordan
Director:
Anne Teresa de Keersmaeker
The direction of Così fan tutte has been entrusted to the choreographer Anne Teresa De Keersmaeker who has chosen to embody each of the characters through both a singer and a dancer. From the preconceived notion of constant and eternal love, the lovers shift progressively towards the more complex realisation that feelings of love are more akin to perpetual motion.
Label:
Arthaus Musik
Genre:
Oper
Running Time:
188 min.
Picture Format:
16:9
Sound Format:
PCM Stereo, DD 5.1
Number of Discs:
2
Region:
0
Languages:
IT
Subtitle Languages:
DE, EN, FR, KOR
EAN:
04058407093381
UPC:
4058407093381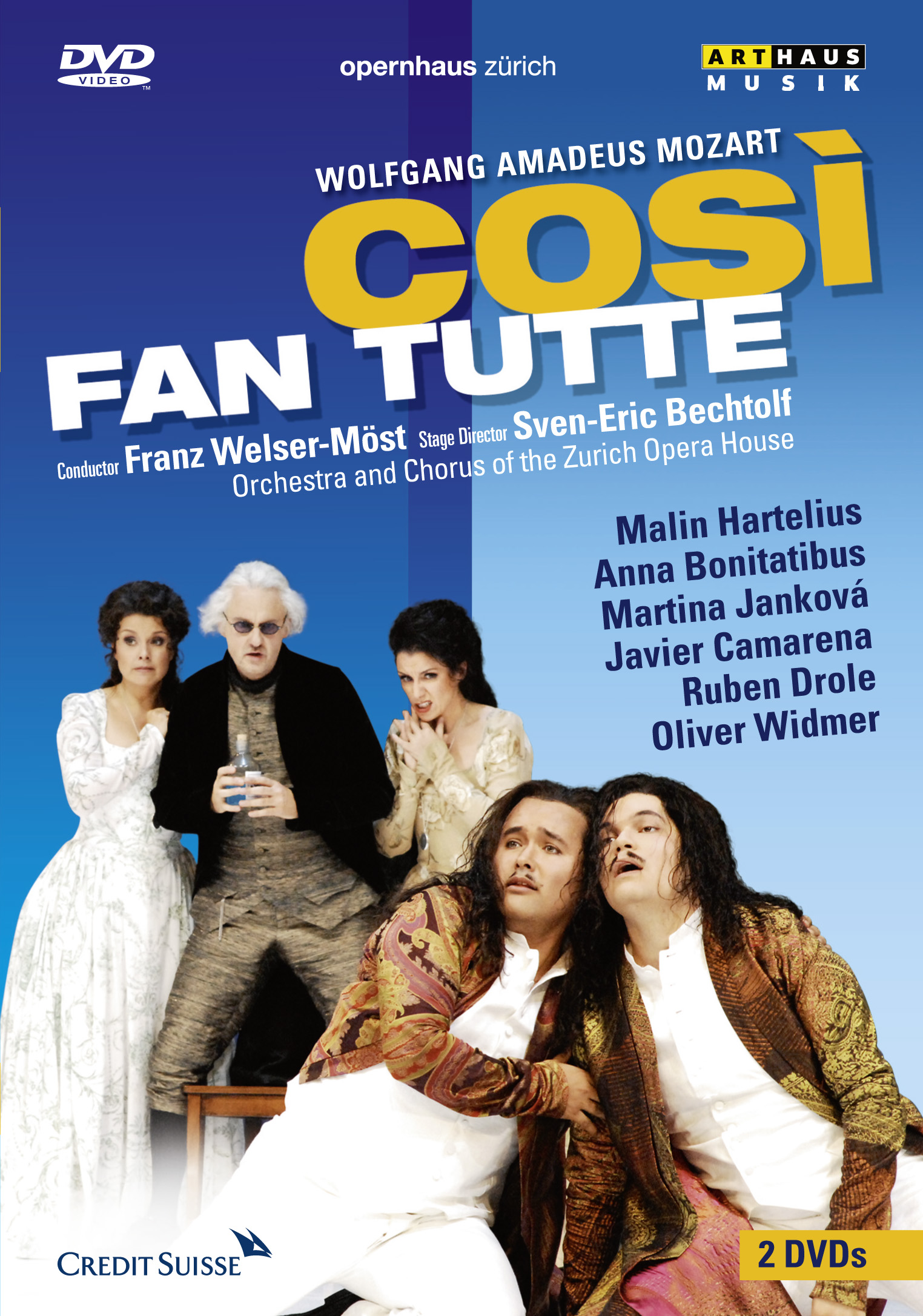 Wolfgang Amadeus Mozart
Jealous men and unreliable women: Mozart's "Opera buffa" Così fan tutte is a masterpiece of its genre. This operatic gem which is part comedy, part tragedy is a wry study in love, manipulation and trust. After having cooperated twice before (Le nozze di Figaro, Don Giovanni) Così fan tutte was the third and last(...)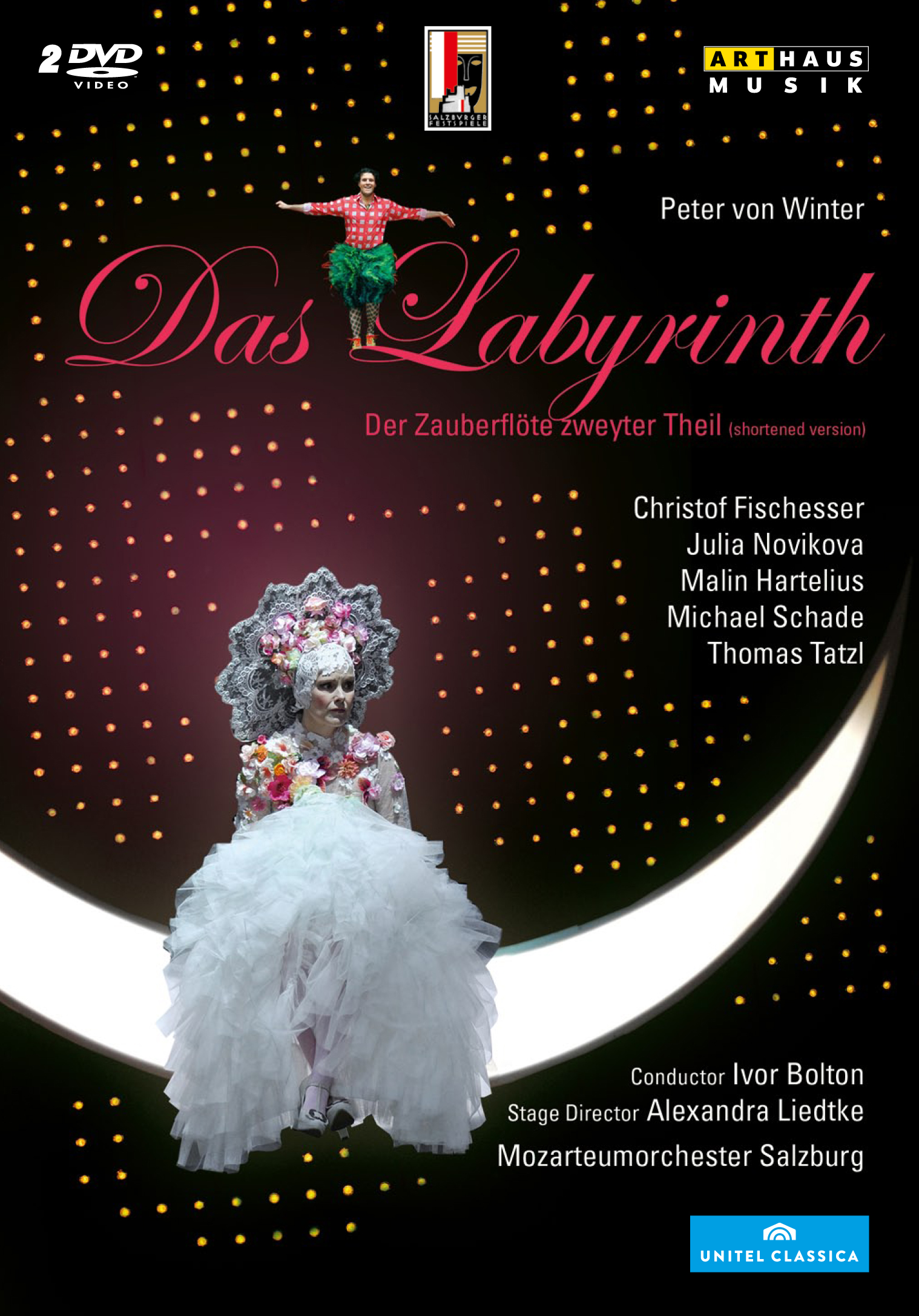 Peter von Winter
We are all familiar with Mozart's "Die Zauberflöte" ("The Magic Flute") to the libretto by Emanuel Schikaneder (1751–1812). It is not widely known however that Schikaneder wrote a sequel to "The Magic Flute", which his friend Peter von Winter (1754–1825) set to music. 2012 the Salzburg Festival presented(...)