DVD

BLU-RAY

CD

TV

DISTRIBUTION

PRESS

LABEL

NEWSLETTER

JOBS
SEARCH

MEDEA
Aribert Reimann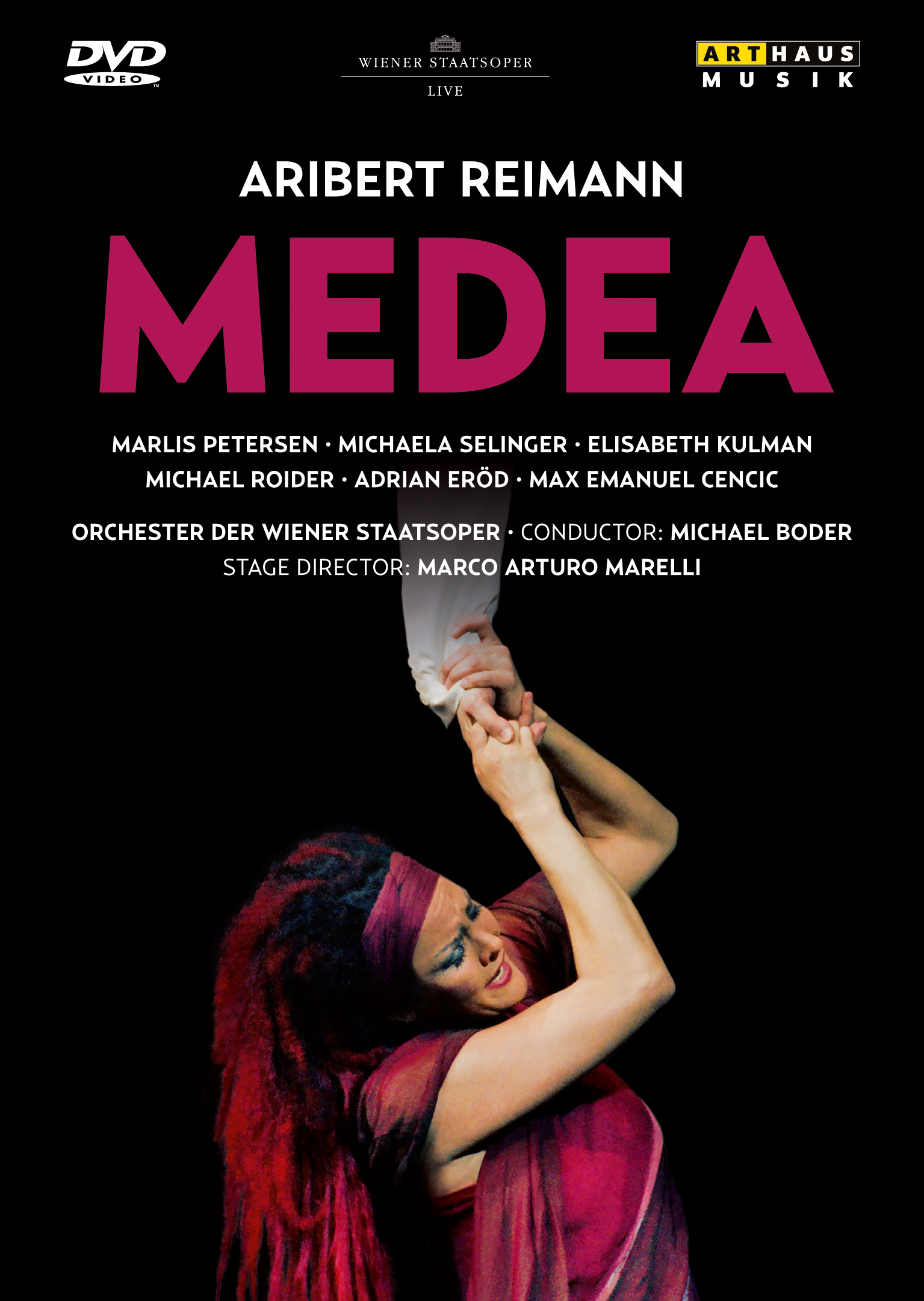 Aribert Reimann
MEDEA
2010
Soloists:
Marlies Petersen, Michaela Selinger, Elisabeth Kulman
Orchestra, Chorus:
Chor und Orchester der Wiener Staatsoper
Conductor:
Michael Boder
Director:
Marco Arturo Marelli
Aribert Reimann is one of the world's most important living composers. His works are performed regularly all over the world. Now comes his latest opera - Medea. Roughly 30 authors have written works based on this ancient myth but it was the play by Franz Grillparzer which inspired Reimann most: »In no other version is it made so brutally clear that Medea is an outsider. (…) Right from the start of act one my mind was flooded by musical ideas and by the end of the second act I really thought my head would burst.« Vienna State Opera succeeded in recruiting Marco Arturo Marelli – a man with a world-wide reputation, especially for global premieres – as director and scenographer for this performance. Unusually for a world premiere, the first series of performances of the opera were a huge success amongst audiences and press alike. The public stormed the box offi ce and ticket sales by far exceeded availability. A "Sold Out" notice had to be put up for virtually every performance!
Label:
Arthaus Musik
Genre:
Oper
Running Time:
113
Picture Format:
16:9
Sound Format:
PCM Stereo / Dolby Digital 5.1
Number of Discs:
1
Region:
0
Languages:
DE
Subtitle Languages:
DE, FR, GB, IT, ES
EAN:
0807280155198
UPC:
807280155198
Blu-ray:
101552