DVD

BLU-RAY

CD

TV

DISTRIBUTION

PRESS

LABEL

NEWSLETTER

JOBS
SEARCH

SALOME
Richard Strauss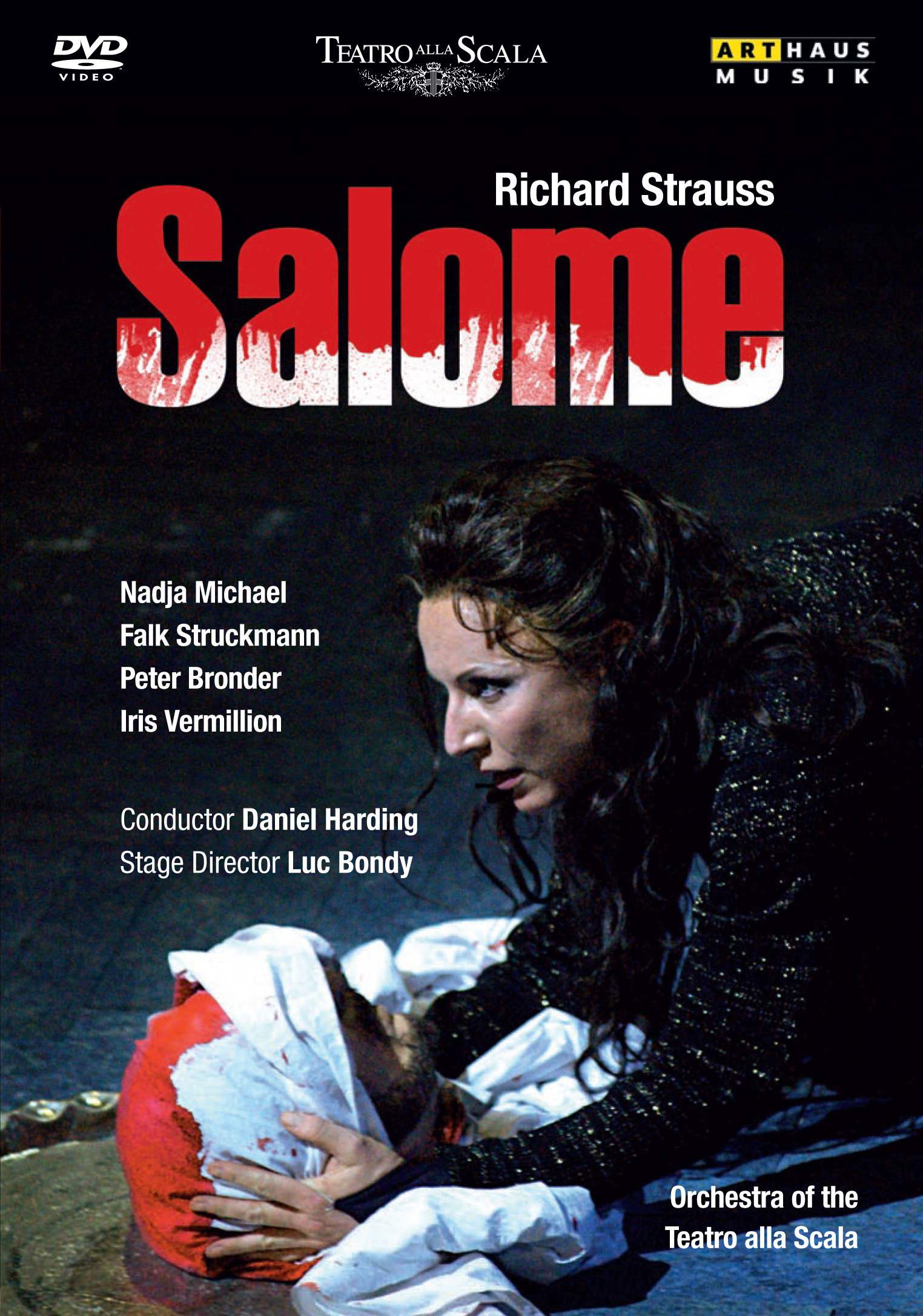 Richard Strauss
SALOME
2007
Soloists:
Iris Vermillion, Nadja Michael, Falk Struckmann
Orchestra, Chorus:
Orchestra del Teatro alla Scala
Conductor:
Daniel Harding
Director:
Luc Bondy
In the person of Nadja Michael, a singer was available for the title role who, with her effortlessly appealing depth and great volume, not only satisfied all requirements for the diabolic soprano part in terms of her voice, but also left nothing to be desired in terms of her acting and dancing. The magnifi cent stage presence of Nadja Michael is shown by every emotional turn that is put to music, even if it is announced by merely a breath of wind, captured with a nearly wraithlike precision and a mastery of singing. The audience highly acclaimed Nadja Michael's outstanding performance! Since its first performance hundred years ago Salome is a well-established part of the operatic repertoire of the most important opera companies throughout the world.
Label:
Arthaus Musik
Genre:
Oper
Running Time:
107
Picture Format:
16:9
Sound Format:
PCM Stereo / Dolby Digital 5.1 / DTS 5.1
Number of Discs:
1
Region:
0
Languages:
GB
Subtitle Languages:
GB, DE, FR, IT, ES
EAN:
0807280732399
UPC:
807280732399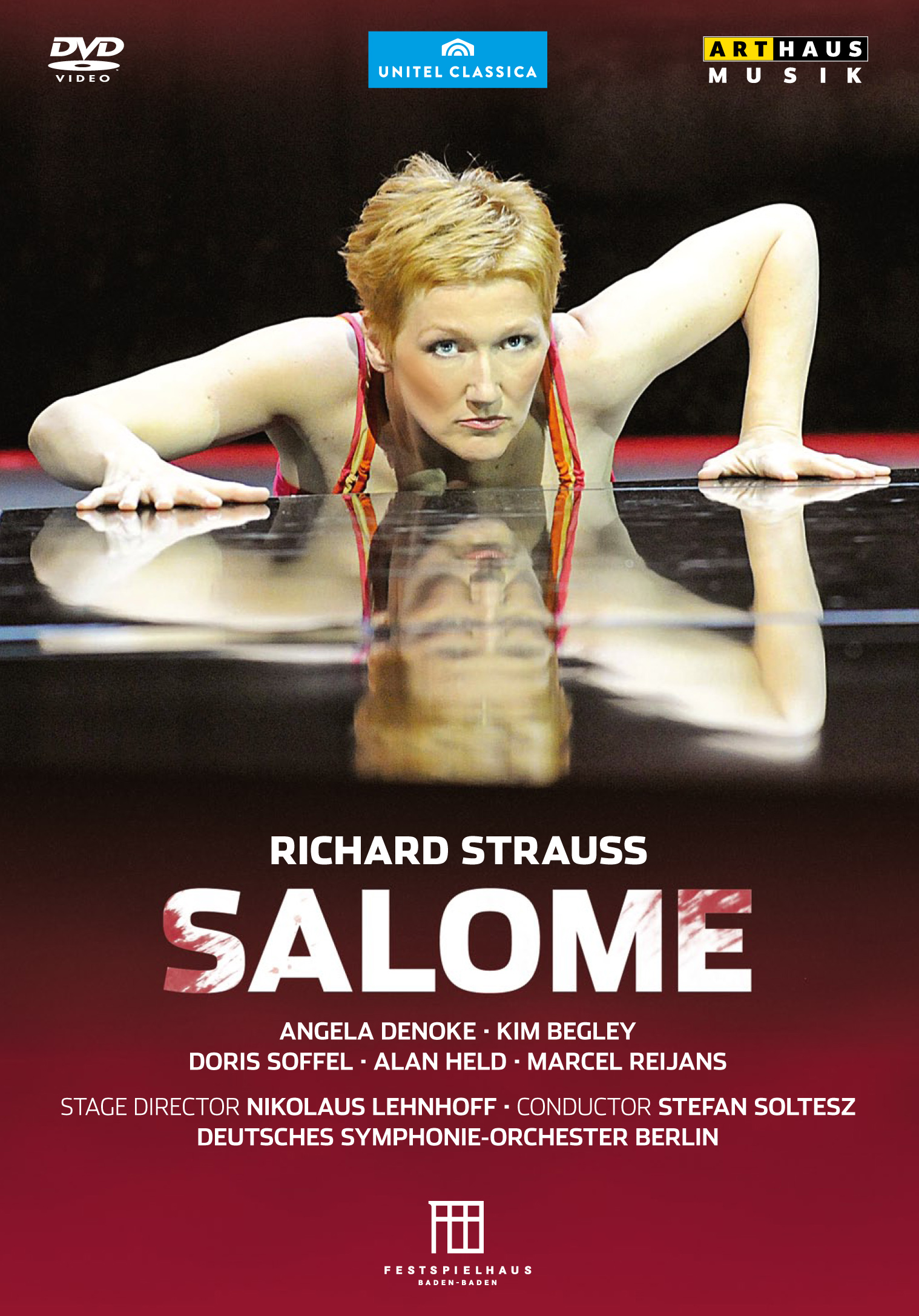 Richard Strauss
This highly acclaimed production of Strauss' "Salome" from the Festspielhaus Baden-Baden is staged by German director Nikolaus Lehnhoff. Starring Angela Denoke as "a brilliant Salome" (FAZ), who is joined by a great ensemble of soloists, Kim Begley, Doris Soffel and Alan Held. Performing with "great aplomb"(...)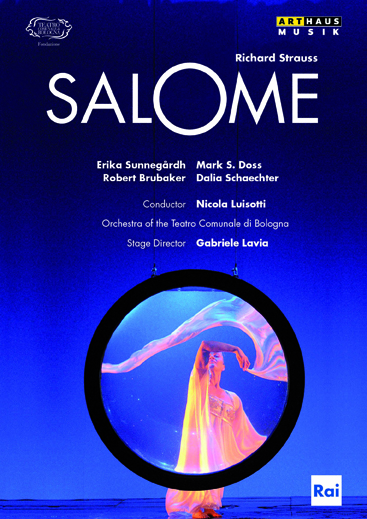 Richard Strauss
Oscar Wilde describes his "Salomé" as containing "refrains whose recurring motifs make it so like a piece of music and bind it together as a ballad." In his opera adaptation of Wilde's play, the backbone of Richard Strauss' opulent setting is a series of densely woven leitmotifs, which elaborate the relationship between Herodias'(...)