DVD

BLU-RAY

CD

TV

DISTRIBUTION

PRESS

LABEL

NEWSLETTER

JOBS
SEARCH

FRIEDRICH GULDA – CHOPIN AND BEYOND...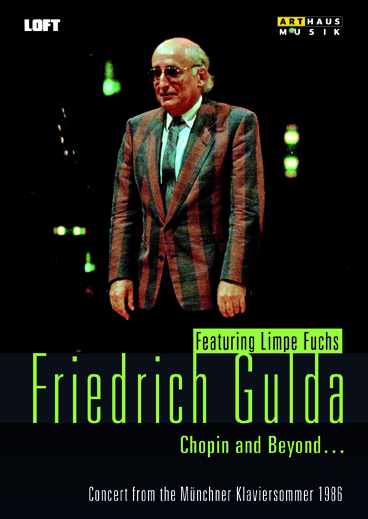 FRIEDRICH GULDA – CHOPIN AND BEYOND...
1986
Soloists:
Friedrich Gulda, Limpe Fuchs
This concert from the Münchner Klaviersommer 1986 is a real highlight for every Gulda-Fan. It proves that Friedrich Gulda's interpretations of Frédéric Chopin's music are absolutely unique and it shows the versatility of an indescribably talented artist. If you want to hear a really different Chopin, this is it. And if you want to see him perform together with Limpe Fuchs, a German composer and performance-artist, this first release of an outstanding concert gives you the opportunity. Joachim Kaiser's interview with Friedrich Gulda from 1986, included as a Bonus, gives a deep insight into Gulda's artistic engagement with Chopin. He explains his respect for this great composer and why he needed a creative break, after which his reception and interpretation got a new direction.
Label:
Arthaus Musik
Genre:
Konzert
Running Time:
106
Picture Format:
4:3
Sound Format:
PCM Stereo
Number of Discs:
1
Region:
0
Languages:
DE
Subtitle Languages:
GB, FR
EAN:
0807280219098
UPC:
807280219098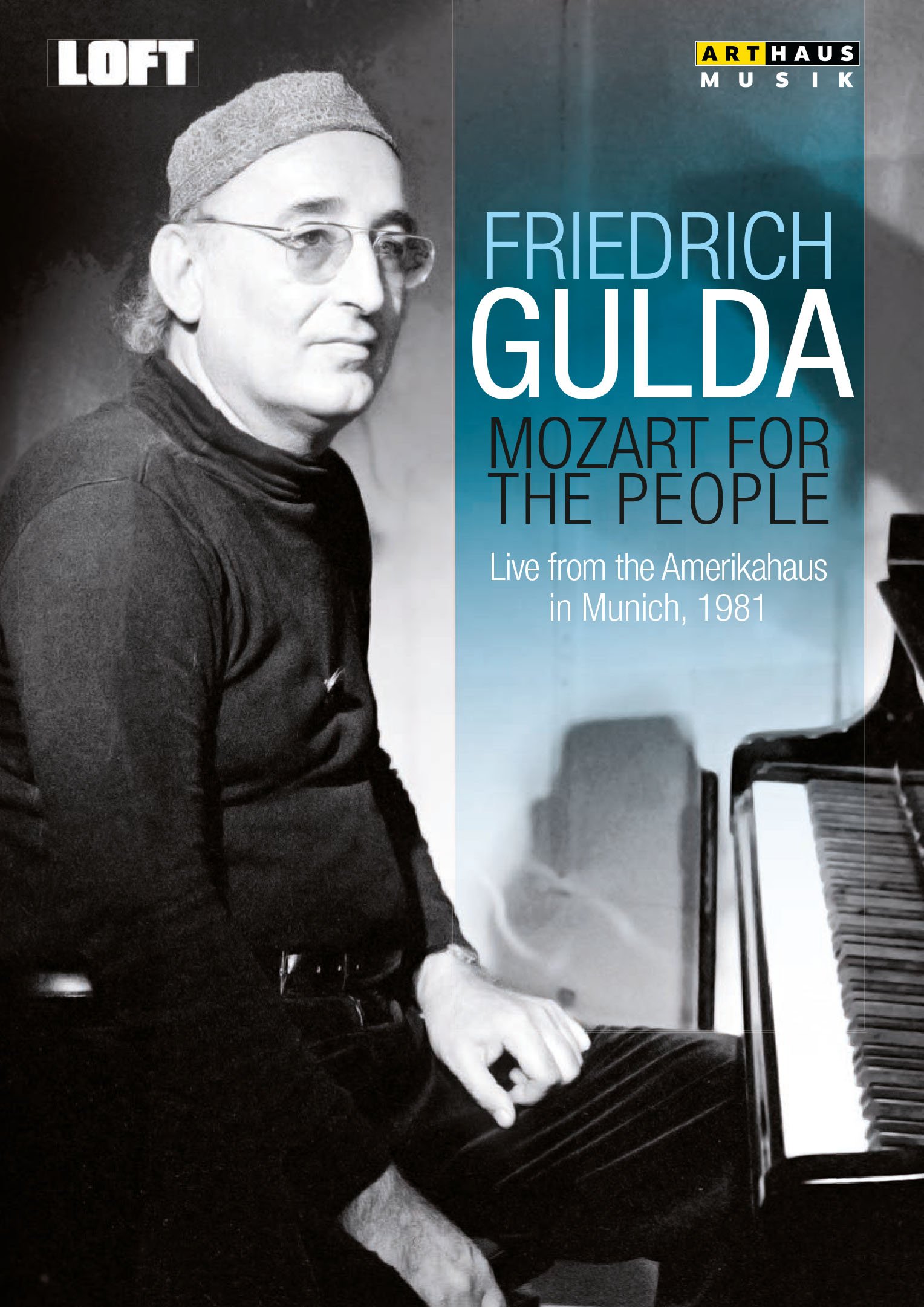 Wolfgang Amadeus Mozart
"Friedrich Gulda belongs to the irrational sort, whose threatening extinction is a great loss to the world" (Manfred Gräter, WDR). After years of virtual abstinence from the classical music business – Gulda cursed at its protagonists being "scheißreaktionäre Künstlerlemuren" (reactionary monkeys) – the(...)
Wolfgang Amadeus Mozart
This first release of a concert featuring 56-year-old Friedrich Gulda and the Munich Philharmonic Orchestra at the Münchner Klaviersommer 1986 is truly legendary. Gulda plays and simultaneously conducts Mozart's Piano Concertos Nos. 20 and 26 like no one ever had before. The charismatic and exceptional pianist Gulda turned to "Mr. Mozart", as(...)