DVD

BLU-RAY

CD

TV

DISTRIBUTION

PRESS

LABEL

NEWSLETTER

JOBS
SEARCH

SIMON BOCCANEGRA
Giuseppe Verdi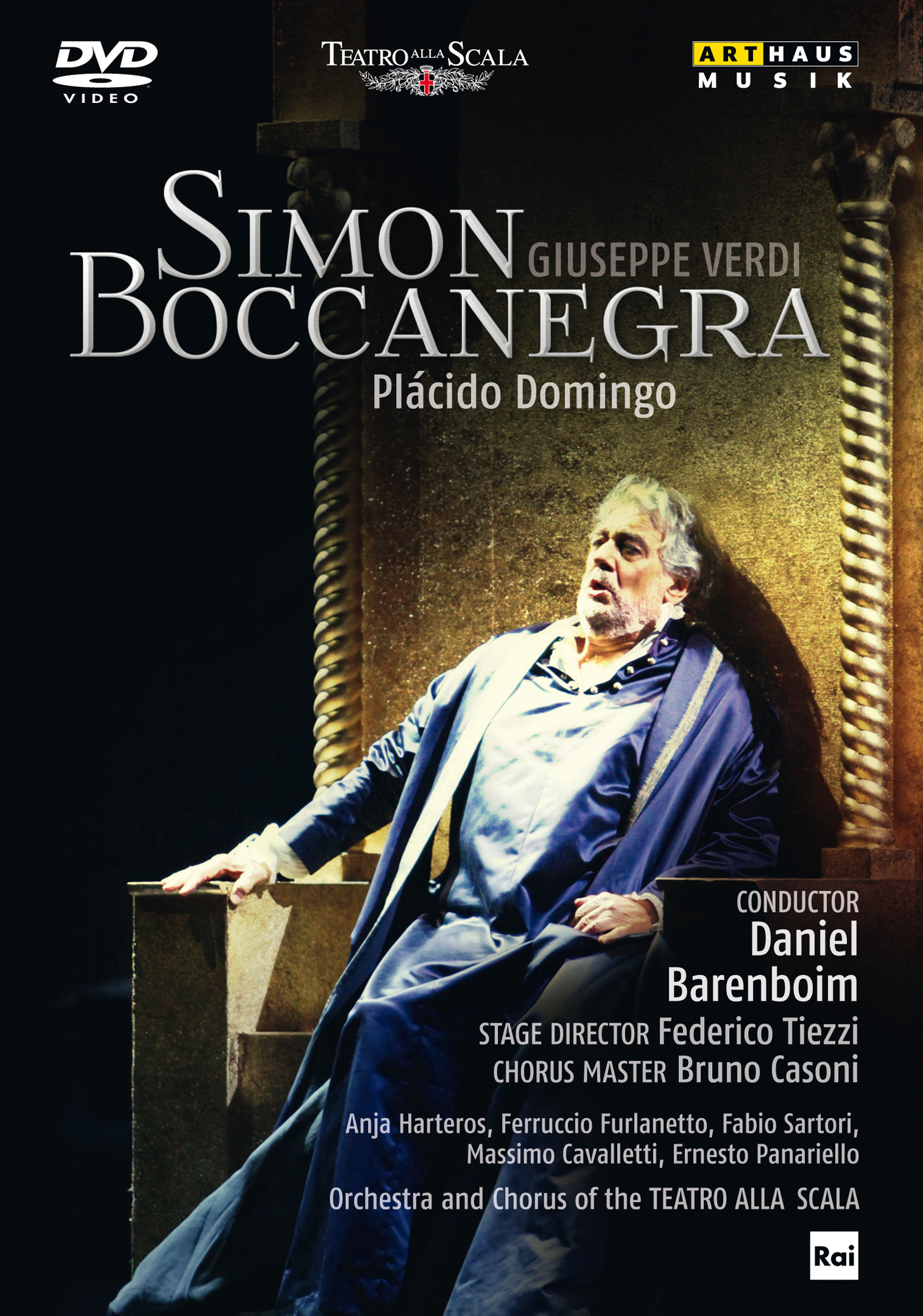 Giuseppe Verdi
SIMON BOCCANEGRA
2010
Soloists:
Plácido Domingo, Anja Harteros, Ferrucio Furlanetto
Orchestra, Chorus:
Corpo di Ballo e Orchestra del Teatro alla Scala
Conductor:
Daniel Barenboim
Director:
Federico Tiezzi
Plácido Domingo's triumphant "return" to his baritone roots (his first debut with the Mexican National Opera, in 1959, was as a baritone), is captured in this stunning DVD of the Teatro alla Scala's 2010 production of Verdi's Simon Boccanegra. Domingo is joined by Anja Harteros, Ferruccio Furlanetto and Fabio Sartori in this Daniel Barenboim conducted performance, directed by Federico Tiezzi. Plácido Domingo's intention had been to bring down the curtain on his career in the (baritone) role of Simon Boccanegra. One can only hope – for our sake as well as his – that this truly great tenor of the modern era reneges on his promise and remains a unique vocal and dramatic presence on the opera stage long after the 70th birthdaycelebrations that were held in his honour on 21 January 2011.
Label:
Arthaus Musik
Genre:
Oper
Running Time:
149
Picture Format:
16:9
Sound Format:
PCM Stereo / Dolby Digital 5.1
Number of Discs:
1
Region:
0
Languages:
IT
Subtitle Languages:
GB, DE, FR, IT, ES, Korean
EAN:
0807280159592
UPC:
807280159592
Blu-ray:
108039