DVD

BLU-RAY

CD

TV

DISTRIBUTION

PRESS

LABEL

NEWSLETTER

JOBS
SEARCH

BOUND & ABSOLUTE ZERO
Dmitri Shostakovich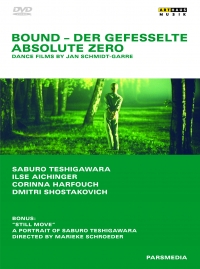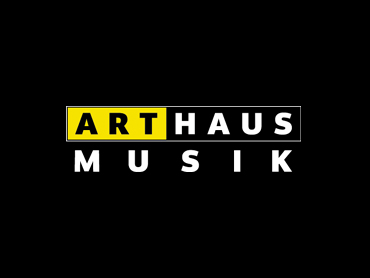 Dmitri Shostakovich
BOUND & ABSOLUTE ZERO
2002
Soloists:
Ilse Aichinger (Narrator / Erzählerin), Corinna Harfouch (The Woman / Die Frau), Saburo Teshigawara (The Bounded / Der Gefesselte), Jose-Maria Tirado Nevado (The Wolf / Der Wolf)
Orchestra, Chorus:
Fitzwilliam String Quartet
Director:
Jan Schmidt-Garre
Choreographer:
Saburo Teshigawara
Absolute Zero is one of the best known choreographies of Saburo Teshigawara. It explores the situation of complete stillness, when things can't move, because it is minus 273 degrees. Yet in dance and life there can't be complete stillness. Absolute Zero is the filming of the heartpiece of the two hour long stage version. With consequent purism the piece was adapted for the camera. The stage design is geometric: horizontal, vertical - never diagonal. Teshigawara is standing still for a considerable time. His arm lifts almost unnoticable. He seems boneless. To the minimalistic pianomusic of the Caucasian Mystic Georges I. Gurdjieff and Thomas de Hartmann, Teshigawara and his partner Kei Miyata develop their inner speed. Everything is flowing. Bound is a parable on the laws of art, based on Ilse Aichinger's short story Der Gefesselte. A man wakes up. He is bound. The bonds leave him room to move. He performs in a circus. A woman tries to match his movements in the bonds; she fails to seduce him. The bound man finds a wolf in the forest. In his bonds he is equivalent to the wolf. He brings him to the circus. They perform in the circus. The woman cuts the bonds. The wolf almost kills the man. The woman shoots the wolf. The man goes away.
Label:
Arthaus Musik
Genre:
Ballett
Running Time:
124
Picture Format:
16:9
Sound Format:
PCM Stereo
Number of Discs:
1
Region:
0
Languages:
DE, GB
Subtitle Languages:
DE, FR, GB, ES
EAN:
0807280181593
UPC:
807280181593