DVD

BLU-RAY

CD

TV

DISTRIBUTION

PRESS

LABEL

NEWSLETTER

JOBS
SEARCH

ANTON BRUCKNER - THE SYMPHONIES • THE STORY • THE FILM
Stiftsbasilika St. Florian, 2017-2019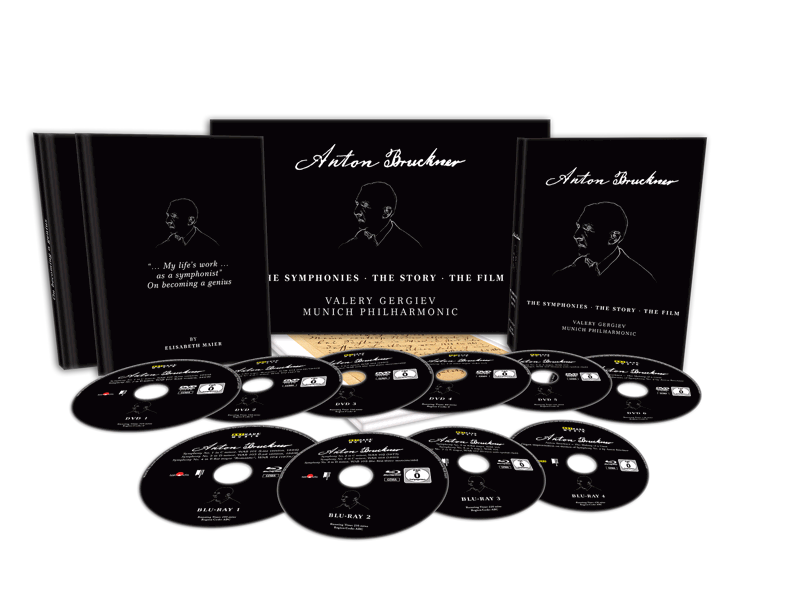 ANTON BRUCKNER - THE SYMPHONIES • THE STORY • THE FILM
Stiftsbasilika St. Florian, 2017-2019
St. Florian
Soloists:
Valery Gergiev, Simon Rattle, Kent Nagano, Philippe Jordan, Cornelius Obonya, Dr. Elisabeth Maier, Dr. Thomas Angyan, Alexander Koller, Prof. Farnberger, Dr. Klaus Petermayr, Bernhard Prammer, Martin Haselböck
Orchestra, Chorus:
Münchner Philharmoniker
Conductor:
Valery Gergiev
Director:
Adrian Maben
Location:
St. Florian
The Munich Philharmonic and Valery Gergiev present the most spectacular and ambitious cycle of Bruckner's Symphonies. All the performances take place in the Monastery of St Florian in Linz, a venue inextricably linked to the composer and his final resting place.

Bruckner Festival 2017 Symphonies Nos 1, 3 & 4
Bruckner Festival 2018 Symphonies Nos 2, 8 & 9
Bruckner Festival 2019 Symphonies Nos 5, 6 & 7

INCLUDING
• new filmed documentary "Anton Bruckner – The Making of a Giant" directed by Reiner E. Moritz
"Anton Bruckner – The Making of a Giant" is the first in-depth documentary about a composer who was long time underestimated by his contemporaries and only found recognition after his death. In the meantime, the Upper Austrian composer has become one of the most pioneering composers who significantly influenced the history of music until the 20th century. Director Reiner E. Moritz searches for traces on the most important places in Bruckner's life and deals with both the symphonic work and the outstanding organ works. Through the use of interviews with scientists, organists and conductors he retraces the life of Bruckner who was a genius of tones.

• Anton Bruckner's handwritten CV as Facsimile
• Two hardcover books "Anton Bruckner - On Becoming a Genius" in German and English
• Organ Improvisation on themes of Bruckner's Symphony No. 2 performed by Martin Haselböck
Label:
Arthaus Musik
Genre:
Konzert
Running Time:
745 min.
Picture Format:
16:9
Sound Format:
PCM Stereo, Dolby Digital 5.1
Number of Discs:
10
Region:
ABC
Languages:
DE, EN
Subtitle Languages:
JP, KOR, FR
EAN:
4058407094005
UPC:
4058407094005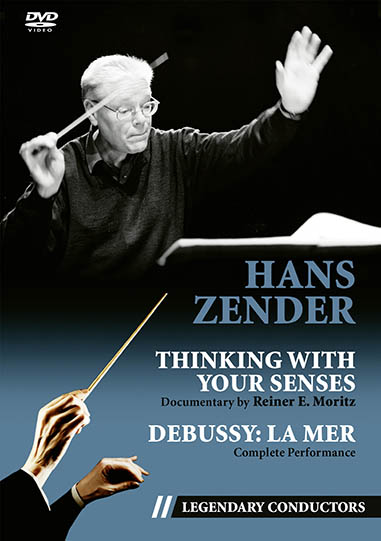 "Hans Zender belongs to the last of that generation of composers who drove the establishment of a new music after WWII. Modernity and tradition were the two strands of his artistic career, music, making, composition and reflexion on music were the leading subjects of his untiring mental activity." (Max Nyffeler, music(...)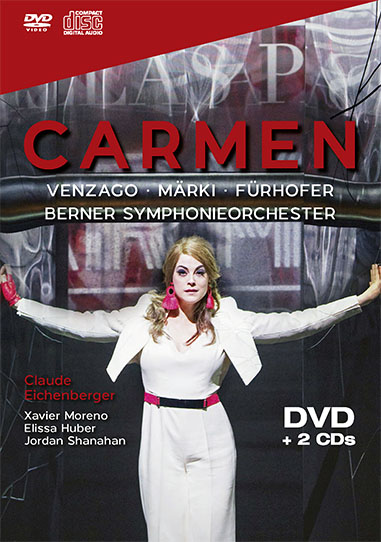 GEORGE BIZET'S ORIGINAL VERSION OF CARMEN ON DVD AND 2CDs

In Stephan Märki's interpretation, Carmen is a woman longing for death, staging sex as a weapon in a world where seduction means strength, but devotion means downfall. Love and Death are embodied by a dancer who mirrors Carmen's thoughts and emotions. Conductor Mario(...)