DVD

BLU-RAY

CD

TV

DISTRIBUTION

PRESS

LABEL

NEWSLETTER

JOBS
SEARCH

WHITE CHRISTMAS WITH JOSÉ CARRERAS
Jesuitenkirche Luzern 1990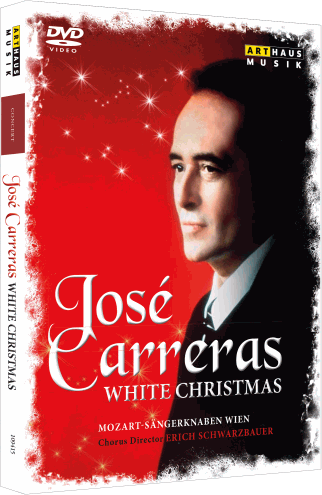 WHITE CHRISTMAS WITH JOSÉ CARRERAS
Jesuitenkirche Luzern 1990
Jesuitenkirche Luzern
Soloists:
José Carreras, Hermann Baumann, Sebastian Baumann, Lorenzo Bavaj
Orchestra, Chorus:
Mozart-Sängerknaben Wien
Location:
Jesuitenkirche Luzern
What a pleasure to follow such an invitation – a Christmas Concert with the Spanish star tenor José Carreras, accompanied by the pianist Lorenzo Bavaj and the Vienna Mozart Sängerknaben, placed in the impressive Jesuit Church of Luzern. The program of this evening combines Traditionals and Christmas songs from different centuries. A Christmassy concert full of atmosphere.
Arthaus Musik is donating one euro per DVD sold to the Carreras Foundation in the fight against leukaemia.
www.carreras-stiftung.de
José Carreras, the star of this Christmas concert, had only just returned to his international career after a lengthy battle against leukaemia during 1987/88. He marked his comeback with a hugely successful open-air concert on July, 1988, in front of 150,000 compatriots in Barcelona, where he was born on December 5, 1946. A further series of highly acclaimed concerts emphatically underlined the vocal "resurrection" of a singer few thought would ever perform again.
Label:
Arthaus Musik
Genre:
Concert
Running Time:
66 mins
Picture Format:
4:3
Sound Format:
PCM Stereo
Number of Discs:
1
Region:
0
EAN:
4058407094159
UPC:
4058407094159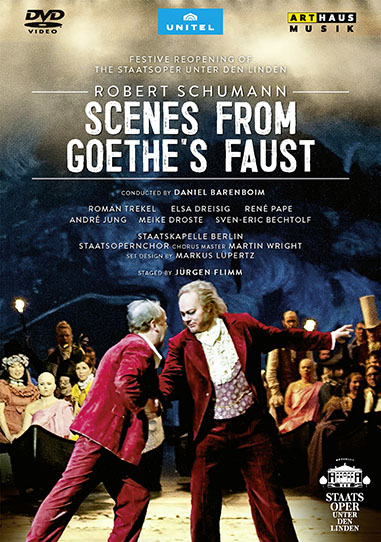 THE REOPENING PERFORMANCE OF THE STAATSOPER UNTER DEN LINDEN ON 03 OCTOBER 2017.

The Staatsoper Berlin is back in ist place of origin: Unter den Linden! After major renovations, it reopens with Schumann's Scenes from Goethe's Faust, conducted by Daniel Barenboim. Under the direction of Jürgen Flimm and in the sets of acclaimed(...)