DVD

BLU-RAY

CD

TV

DISTRIBUTION

PRESS

LABEL

NEWSLETTER

JOBS
SEARCH

PIERRE BOULEZ SAAL OPENING CONCERT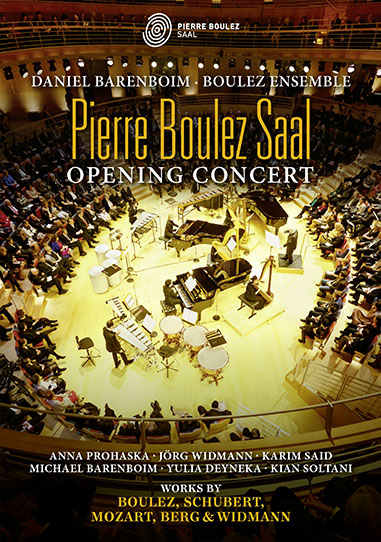 PIERRE BOULEZ SAAL OPENING CONCERT
Pierre Boulez Saal
Soloists:
Anna Prohaska, Jörg Widmann, Karim Said, Michael Barenboim, Kian Soltani, Yulia Deyneka, Michael Barenboim
Orchestra, Chorus:
Boulez Ensemble
Conductor:
Daniel Barenboim
Location:
Pierre Boulez Saal
THE FESTIVE OPENING OF THE PIERRE BOULEZ SAAL ON 04 MARCH 2017.

In the Opening Concert of the Pierre Boulez Saal, Daniel Barenboim, the Boulez Ensemble and renowned soloists are celebrating the idea of what this new concert hall of the Barenboim Said-Academy in Berlin stands for: to create a space where beloved classics, modern masterworks of the early 20th century, and music of our time can be heard side by side and inspire audiences and performers alike.

The Boulez Ensemble, which has been founded especially for the new concert hall, consists of musicians drawn from the ranks of the Staatskapelle Berlin and the West-Eastern Divan Orchestra and of professors from the Barenboim-Said Akademie. For its concerts, it will regularly be joined by guest artists (both singers and instrumentalists) in order to cover a wide array of musical styles and to combine flexibility with a fine sense of each separate musical voice.
Label:
Arthaus Musik
Genre:
Concert
Running Time:
144 mins
Picture Format:
16:9
Sound Format:
PCM Stereo, DTS 5.0
Number of Discs:
2
Region:
0
EAN:
4058407094272
UPC:
4058407094272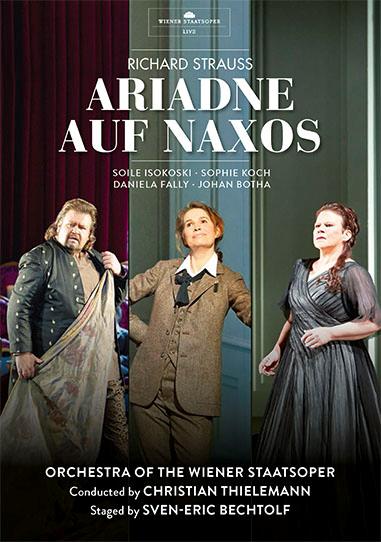 Richard Strauss
One of the truly overwhelming successes in recent opera history: Christian Thielemann's sensational return to the Wiener Staatsoper to conduct his first-ever performances there of Richard Strauss, with an ideal cast in an acclaimed production of Ariadne auf Naxos. Featuring Soile Isokoski (Ariadne), Daniela Fally (Zerbinetta),(...)